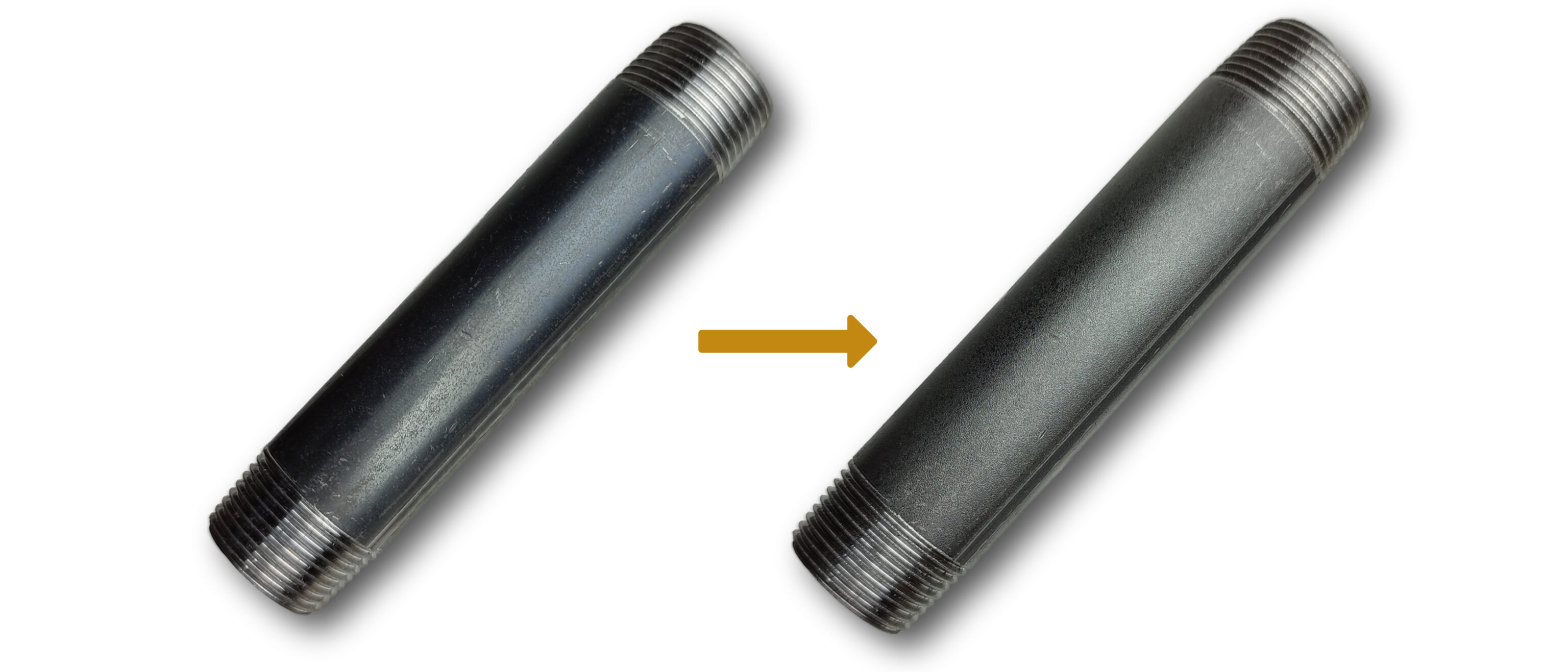 Steel plumbing pipe, black shot blasted
Black steel plumbing pipe: why?
As black steel pipes or black steel plumbing pipe steel pipes have an original colour that can vary from light grey to black with a slight sheen, it is quite possible to apply a spray paint after a light sanding or to leave them as they are with a matte, satin or gloss varnish thus adopting a more eclectic industrial style decoration.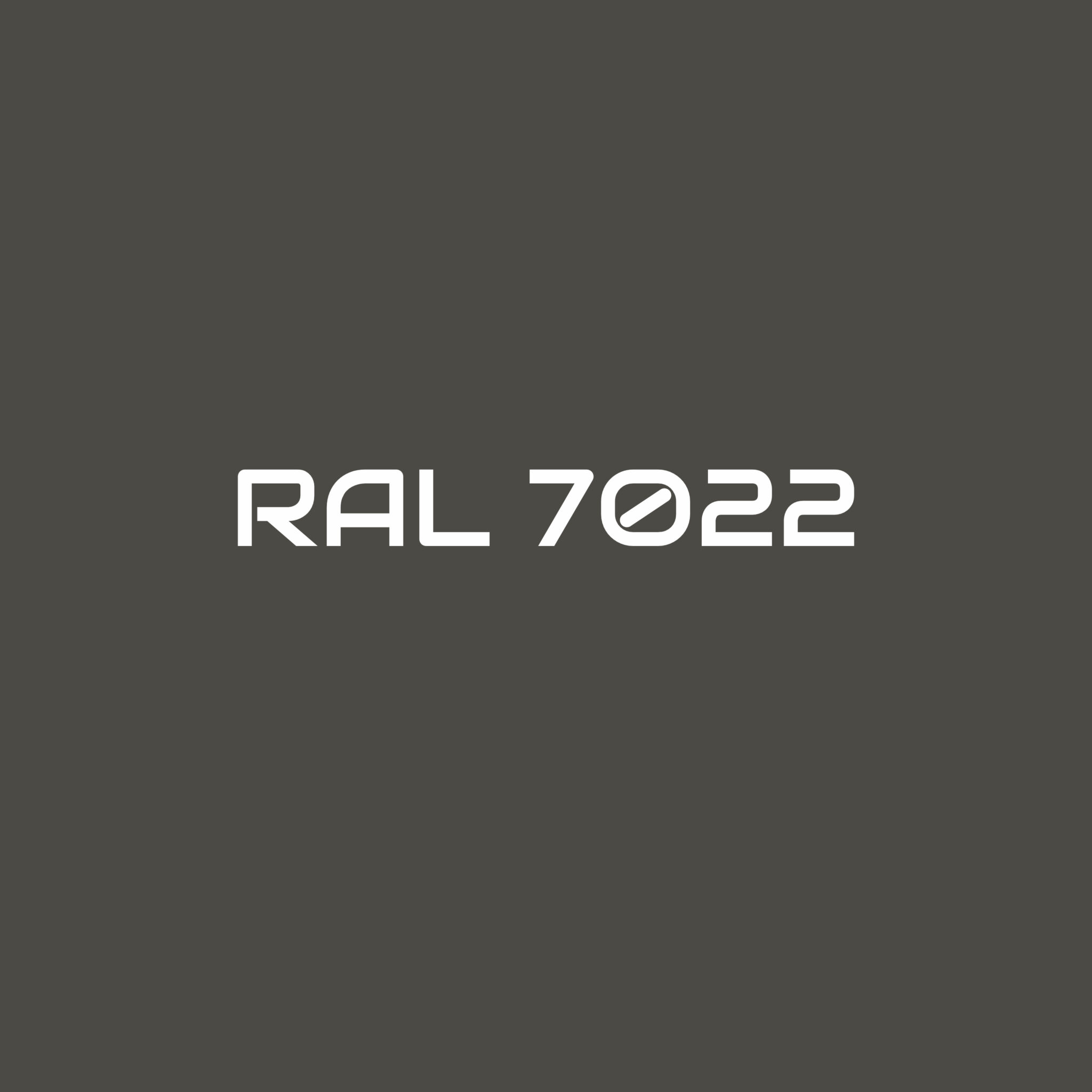 However, if you do not want to sand down when painting or if you want to achieve a more uniform colour with a homogeneous result, thus keeping a raw look in your industrial decor, we have developed a process that consists of shot blasting the tubes.
This colour is produced by us in our workshop.
This allows you to have a uniform colour that is close to the umber grey RAL7022 with slight nuances and a slight texture - which matches perfectly with the colour of the cast iron plumbing fittings
This method allows you to embellish your industrial creations even more. With these shot-blasted steel tubes your interior will be transformed into a perfect industrial vintage look.
After the shot blasting process, the steel plumbing pipe is coated with a thin film of anti-corrosion oil which is applied to the black steel pipes to protect them from corrosion.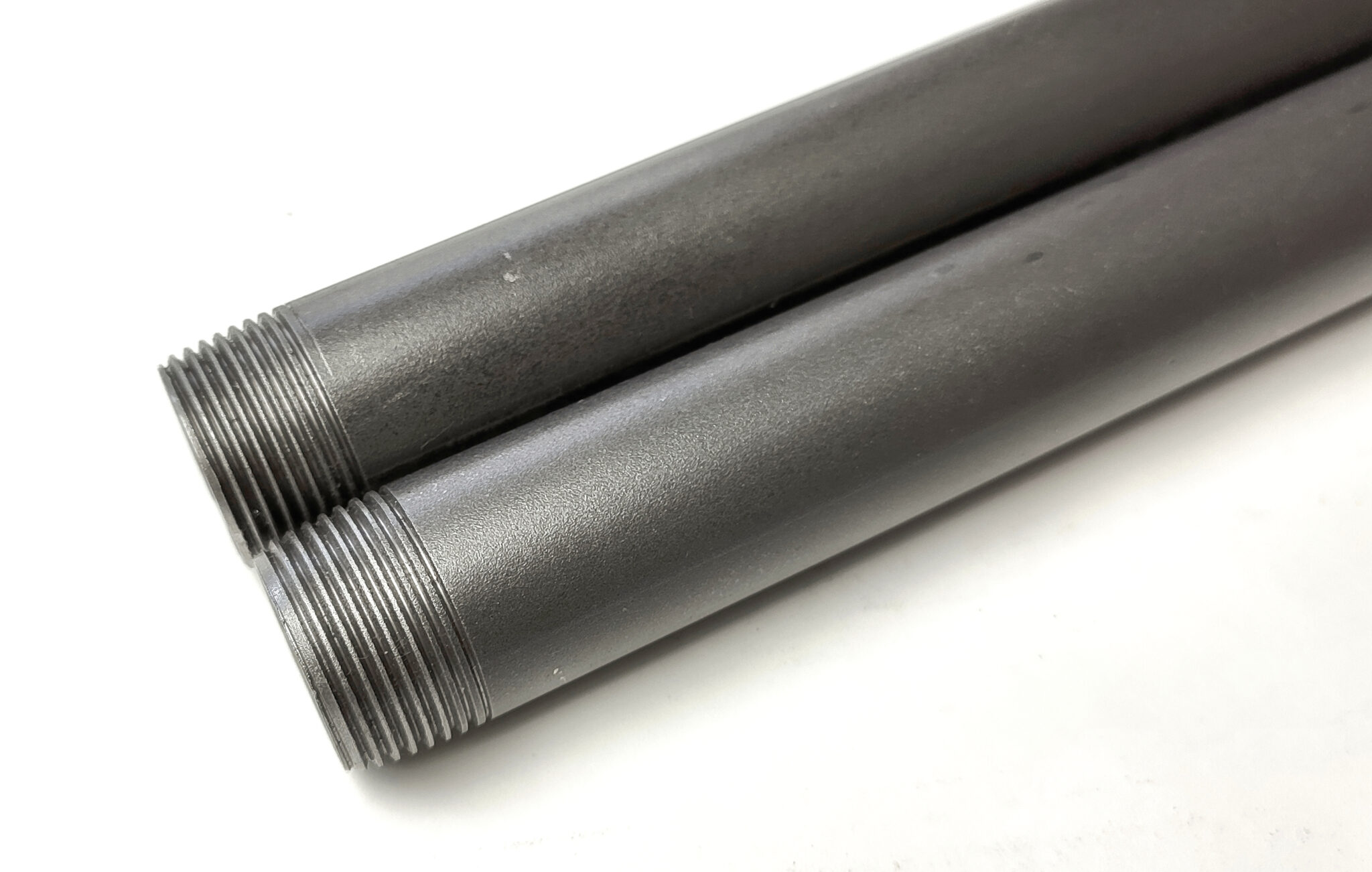 It is also possible on request - before ordering - to apply the Montana matt varnish instead of the anti-corrosion oil. Please contact us for further information.